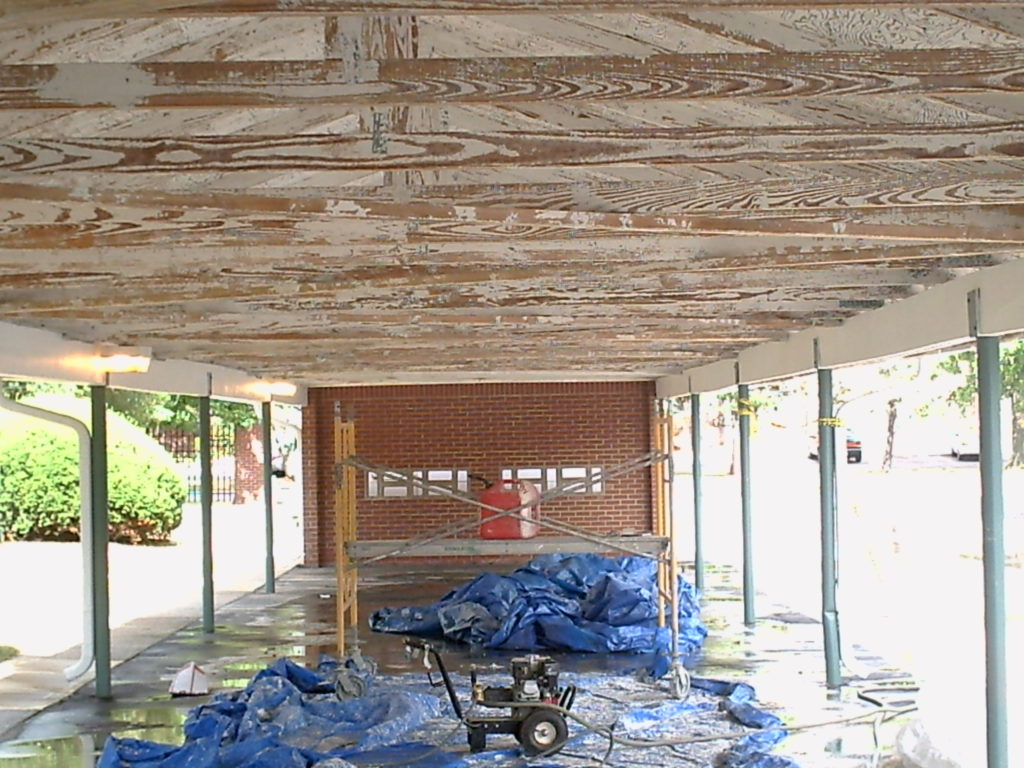 POWER WASH: areas that will be painted. To removed mildew/dirt & chalking pollutants. (Using water only to not cause any damage to any plants, flowers, threes etc.) A solution will be apply if house needs to be treated for mold.
TARP & PROTECT: cover=protect windows/walkways/driveways/roof/floors/decks and landscaping
SCRAPE: all loose paint to where wood is sound. (Some ridges may show).
CAULKING: removed old caulking where failed & re-caulk all wood joint.
NAIL POPS: take out old nails, cover hole and screw wood into place.
WOOD REPLACEMENT: replaced any rotted wood trim, soffit, siding, window sashes, etc.
PRIME: any new wood replaced or where primer is need it.
RE-PAINT: we finish by applying two good coats of our finish products from Sherwin Williams/ Porter Paints providers.